Realitat Rumor
Campaign
Barcelona City Council
2018
Realitat Rumor (Truth vs. Rumour) is a social graphic design project for Barcelona City Council.

This is a campaign, which aims to promote cultural diversity and to dismantle common rumours and stereotypes (misconception) about immigration.
The goal of this project is to raise awareness, fighting against discriminatory beliefs.

The campaign is characterised by a concise, informative tone, with the intention to communicate key facts and figures about migration in Barcelona in a simple –but not simplistic– way.

The project includes a billboard based on mupis, banners (street lamps) and hand leaflets, a newspaper publication, a television advert, and finally a web that centralizes the project.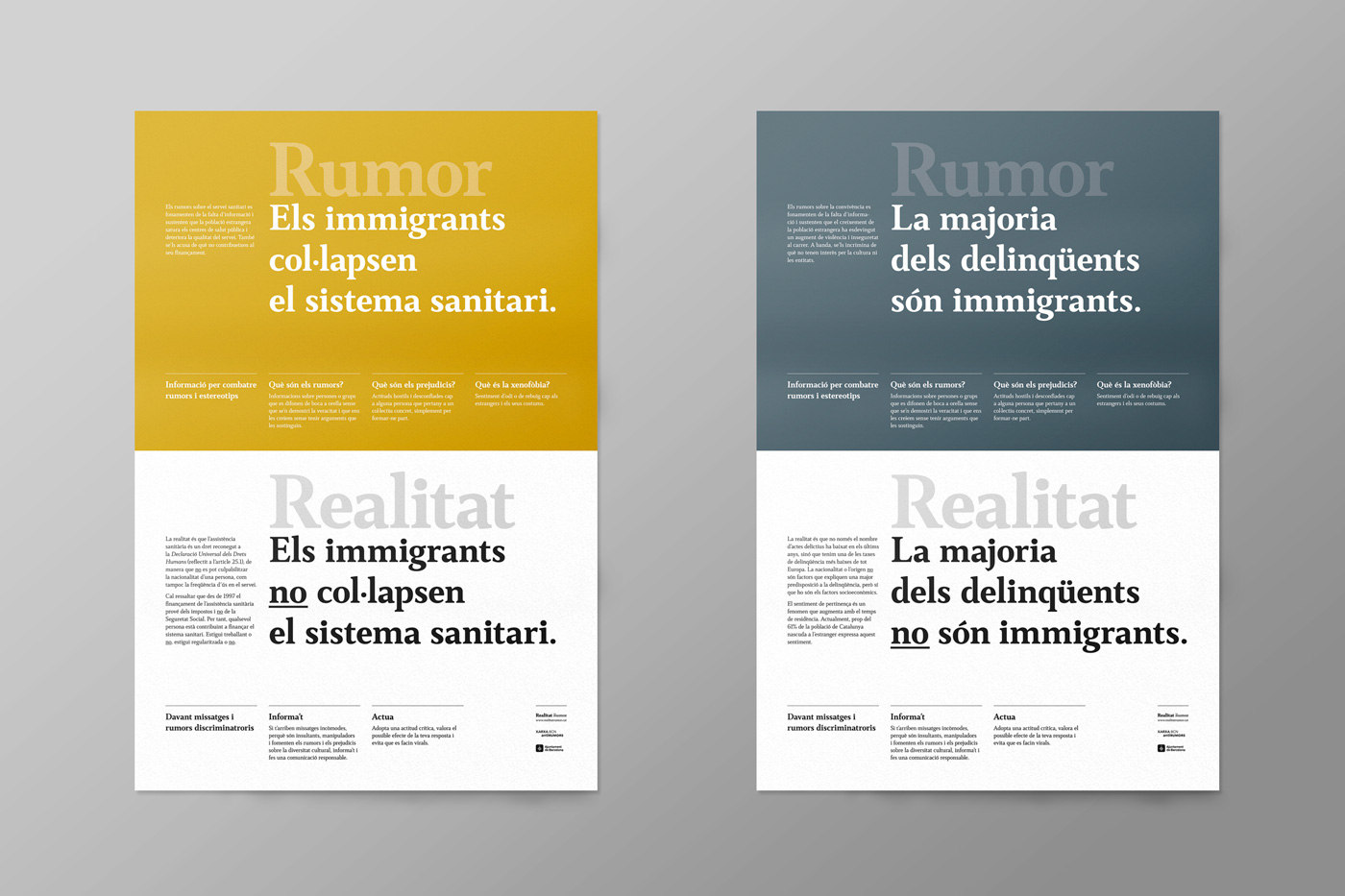 Posters 120 x 160 cm
Hand leaflets 148 x 210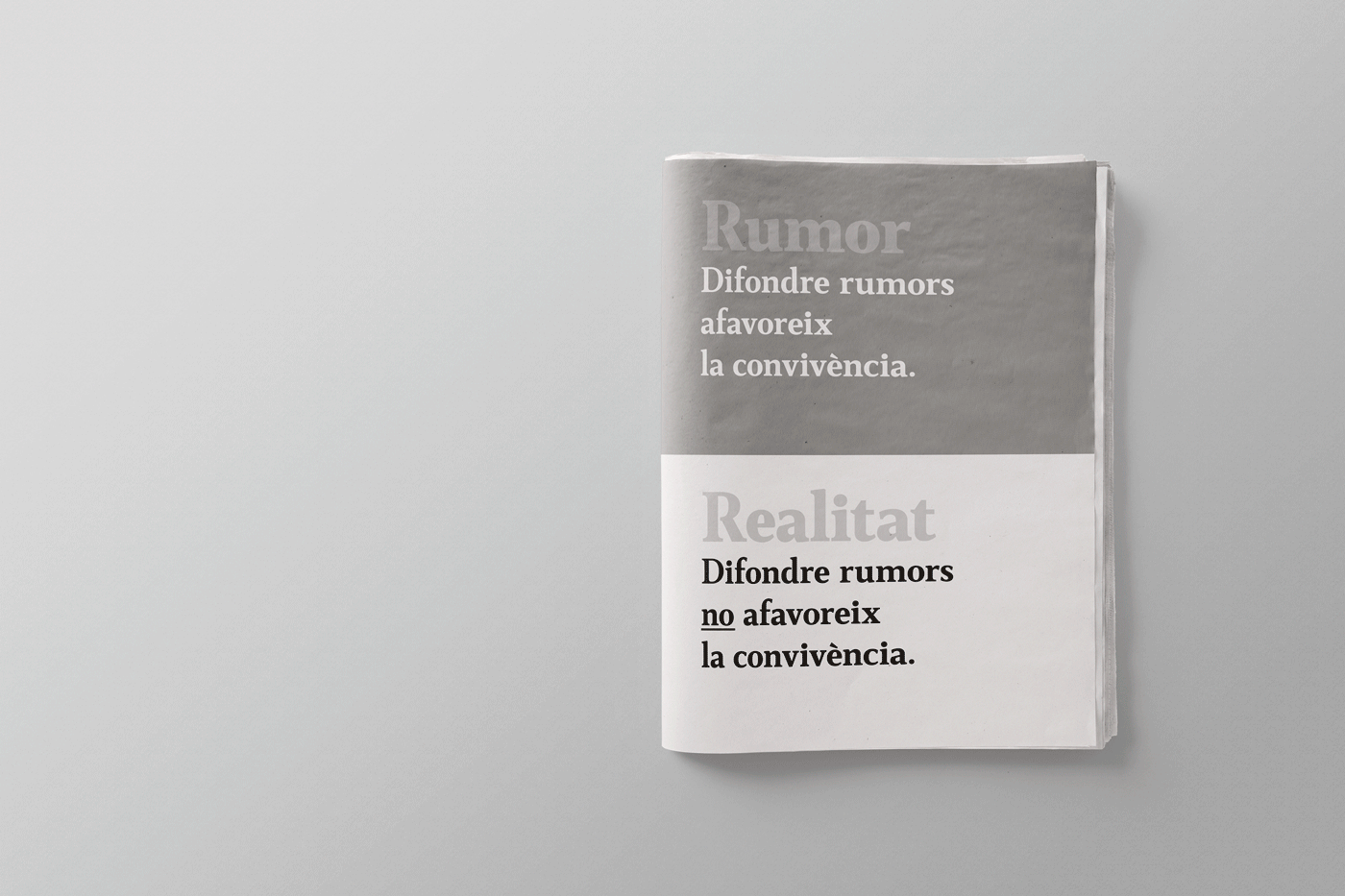 Newspaper